Sick of the usual turkey meatballs you're making each week? These will surely add some flavor and satisfaction to your meals! They are so easy to make, there is minimal chopping/prep required, and they are the perfect item to batch cook to be able to use for lunches and dinners throughout the week.
I use 100% grass-fed beef, spinach and feta cheese for my meatballs. The beef provides B vitamins, iron, and is an excellent source of highly biologically available protein. Spinach adds an extra dose of vitamin A and vitamin C. Feta adds a ton of flavor and is rich in calcium!
I love using these in a Mediterranean bowl (think hummus, roasted veggies, rice, pickles, tahini – YUM!) or on top of a noodle with a marinara. Prep these this week and let me know what you think!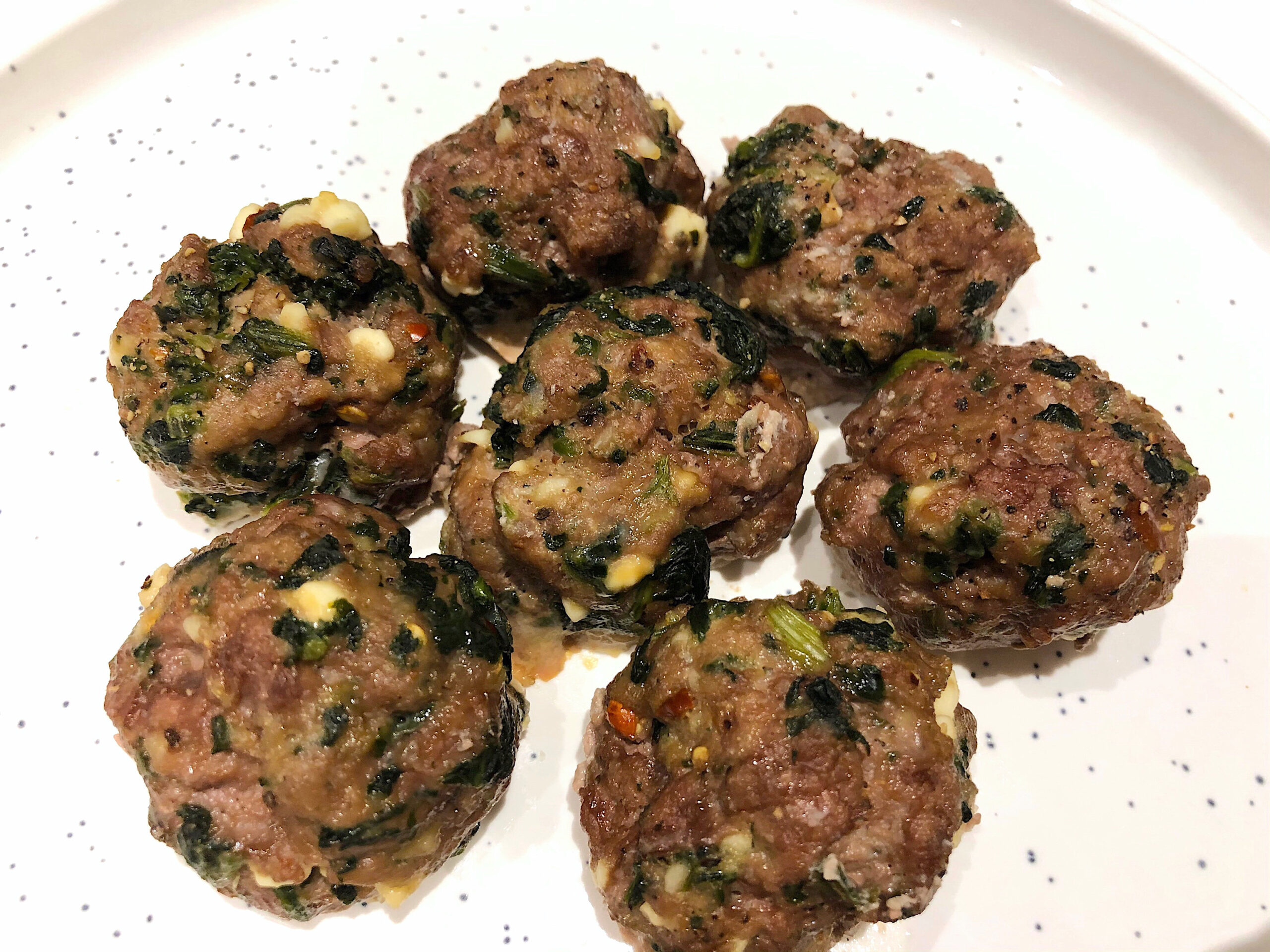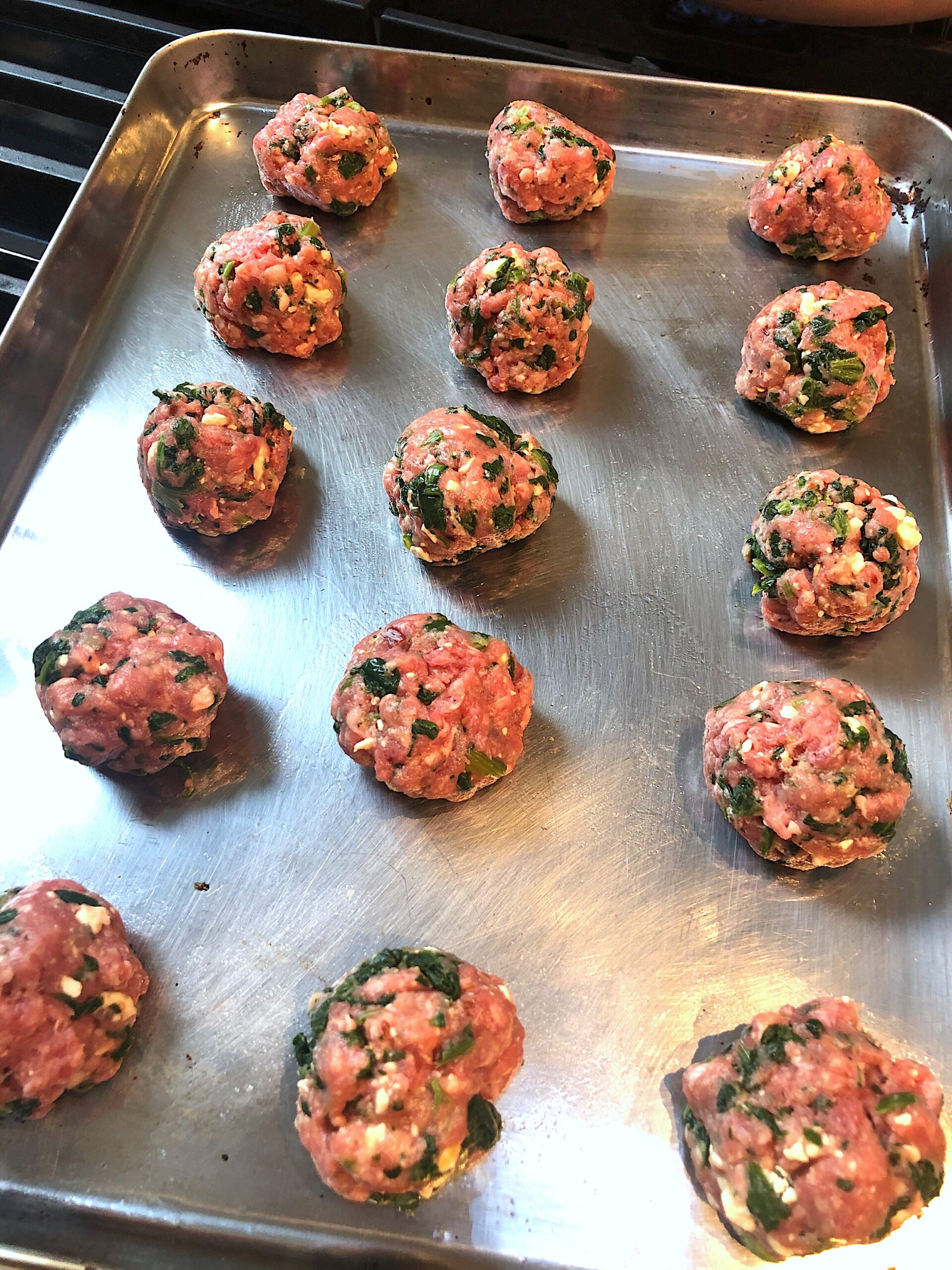 Spinach Feta Meatballs
Ingredients:
1lb ground beef
½ C crumbled feta
1 C frozen chopped spinach
1 egg
2 TBSP flax meal
1 tsp granulated garlic
½ tsp granulated onion
1 tsp kosher salt
Optional: ½ tsp -1 tsp crushed red pepper flakes
Directions:
Preheat oven to 400. Cook spinach in microwave according to package instructions and then squeeze out excess water with paper towel.
Place all of the ingredients in a large mixing bowl and mix with your hands until everything is combined
Roll into mini meatballs (I usually get ~20 meatballs out of a batch), place on a cookie sheet (if you have a cookie sheet with a wire rack, use the wire rack. If not, just use a lightly oiled, rimmed cookie sheet) and bake for 15 minutes. Enjoy!
Store in the fridge in an airtight Tupperware for up to 3 days.